I love how editorial cartoons have a knack for saying so much in just one image.
For a large population of voters who don't care enough to educate themselves on 'economic policies', much preferring to go on about how 'down to Earth' and 'homespun' their candidate seems, this is the kind of imagery that might actually register with them.
Simple, but it says it all;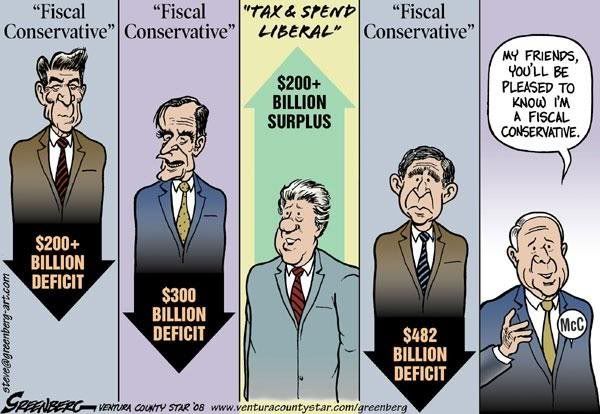 Please, if you come across any other editorial cartoons that cut through the talking-point bullshit, feel free to post them in this thread.
Thanks, and carry on.